DeBlock on Medium
Learn about the exciting progress of DePaul Blockchain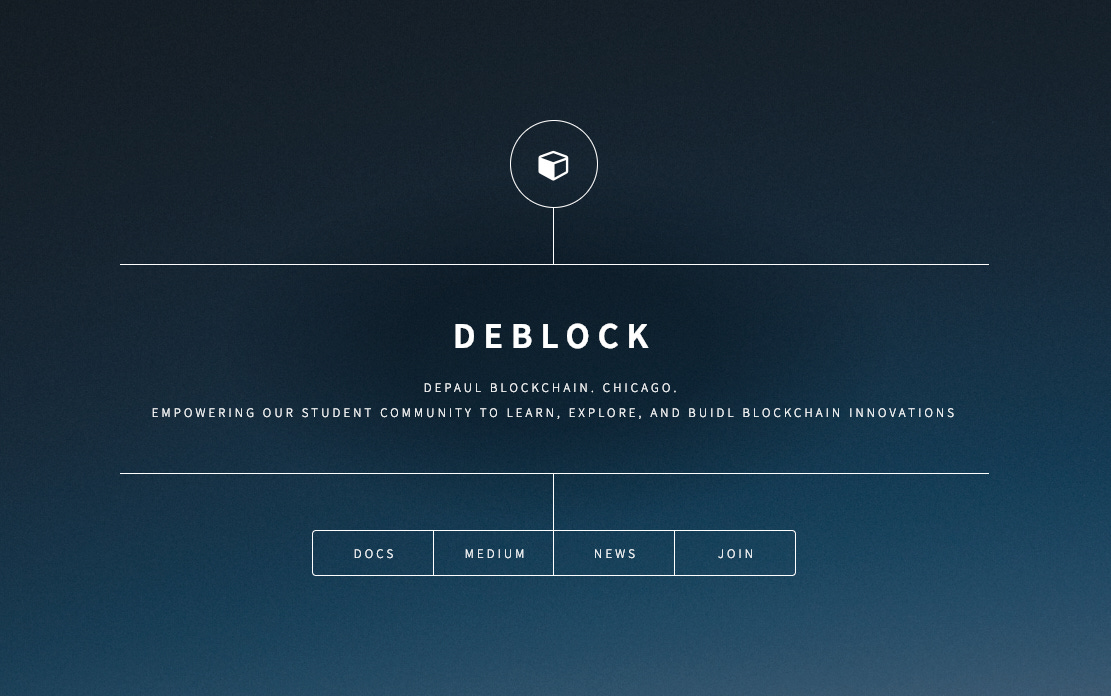 DeBlock is the official blockchain community of DePaul University. We are made up of students, faculty, alumni and industry professionals looking to put DePaul at the forefront of Blockchain in Chicago. We currently meet monthly and are actively looking to expand our network!
Here are some past DeBlock meetings held at DePaul University :
Building Omega Grid w/ Killian Tobin, CEO and DePaul Alum

The Blockchain Economy w/ Disruption Joe, CEO of Chicago Blockchain Project

Distributed Ledger Technology vs Blockchain w/ Jeff Wiand, President of DeBlock
If you are interested in blockchain or cryptocurrency and want to get involved, please visit our website blockchainatdepaul.com or email blockchainatdepaul@gmail.com! We are also active on Twitter so feel free to DM @DePaulDeBlock.